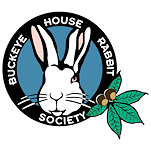 Included with dues of $20 or more ($35 is optimum):
— Local membership and hardcopy issues of Harelines
— National membership and 3-4 issues of the House Rabbit Journal (if you are already a member, pay only local membership).
*** By a new policy, national HRS membership is free when you make a local donation of $20 or more.  Signing up with HRS is done directly with them — we'll send you a link to claim your free membership.
Your membership is tax-deductible and VERY MUCH APPRECIATED by the rabbits in our care.
You may sign up with us right here!  Select your option above and click on BUY NOW or ADD TO CART.
Or if you prefer, you can use PayPal or regular mail
After you have joined, please scroll below for some requested information.
We would appreciate having the following information —
As an alternative to the form, copy/paste the following into an email to us, or print and send by regular mail —
Name __________________________________________
Street ________________________________________
City, State, Zip ___________________________________
Email  ___________________________________
Phone __________________
Bunnies' names and special dates  _____________________
I would like to volunteer to:
__ Distribute information to vets
__ Assist with mailing
__ Help at Buckeye HRS booth at Pet Expos and fairs
__ Participate in some other way
For "some other way," please describe: __________________________________
Email: 

@

Mail:
Buckeye House Rabbit Society
P.O. Box 61
Vickery, OH 43464