Riley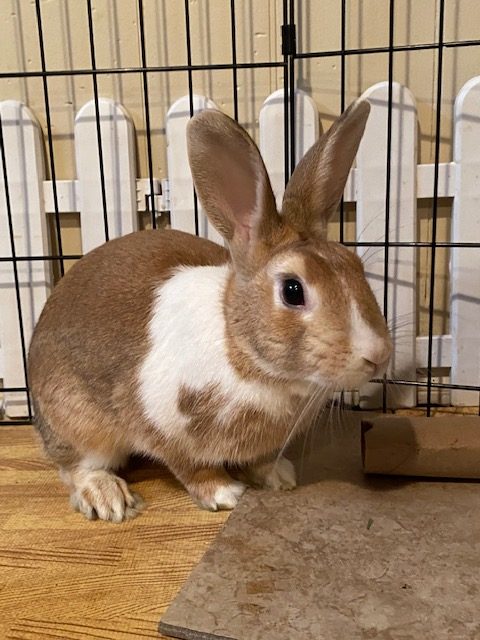 Riley is a cute little Dutch mix who is available for adoption. He is a busy boy playing with toys, munching on hay, and exploring during play time. He is a great eater and loves veggies and treats of all kinds. He is very friendly and social and will do best getting a lot of play time as he wants to be out and about with his family.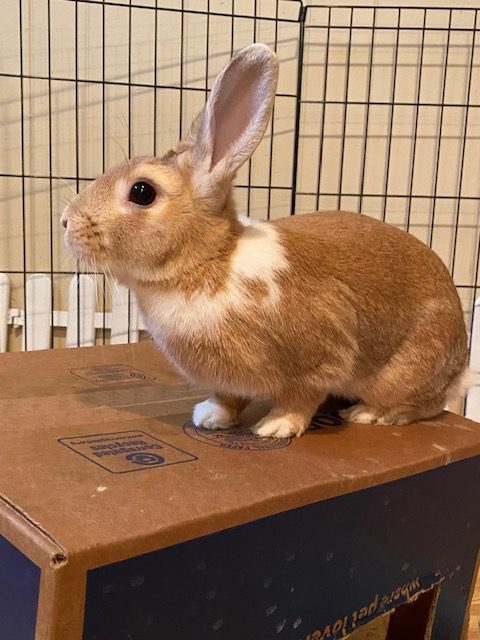 Please contact Amy Marshall amarshall@ohare.org
This bunny in HRS foster care needs a permanent home. All HRS rabbits are spayed/neutered, litterbox-trained, and socialized.