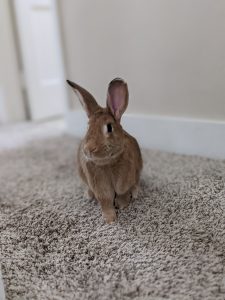 Molly is a very sweet and clever bun. She is the cleanest rabbit her foster mom has ever seen. She has impeccable litter habits and keeps he x-pen organized. Molly enjoys her quiet time with or without her human companions. She is dainty and delicate when she eats, binkies, and sleeps. A model bunny who is ready to bring some peaceful joy to her forever home. Molly is one of the mother bunnies from the Wood County Humane Society case.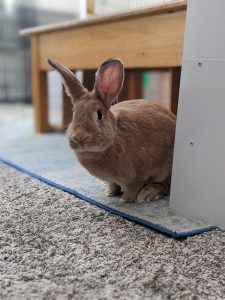 Please contact Maggie Reading

@

This bunny in BHRS foster care needs a permanent home.  All BHRS rabbits are spayed/neutered, litterbox-trained, and socialized.