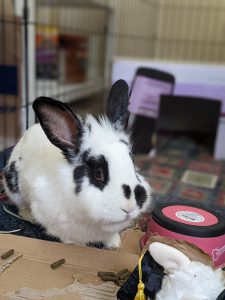 Miss Maisel was rescued by a community member in a parking garage outside of Progressive Field (downtown Cleveland). She was found eating a hot dog bun with an extreme case of ear mites, so much so she was originally thought to be a lop. After some TLC from her rescuer and A LOT of fresh hay, greens, and Revolution (for the mites); Maisel's ears are back up and so are her spirits. She is a sweet cuddle bug who loves company at meal times and head pets before bed (and treats). Maisel will make a wonderful addition to her fur-ever family and hopes that they can provide her with the same affection that she is willing to share.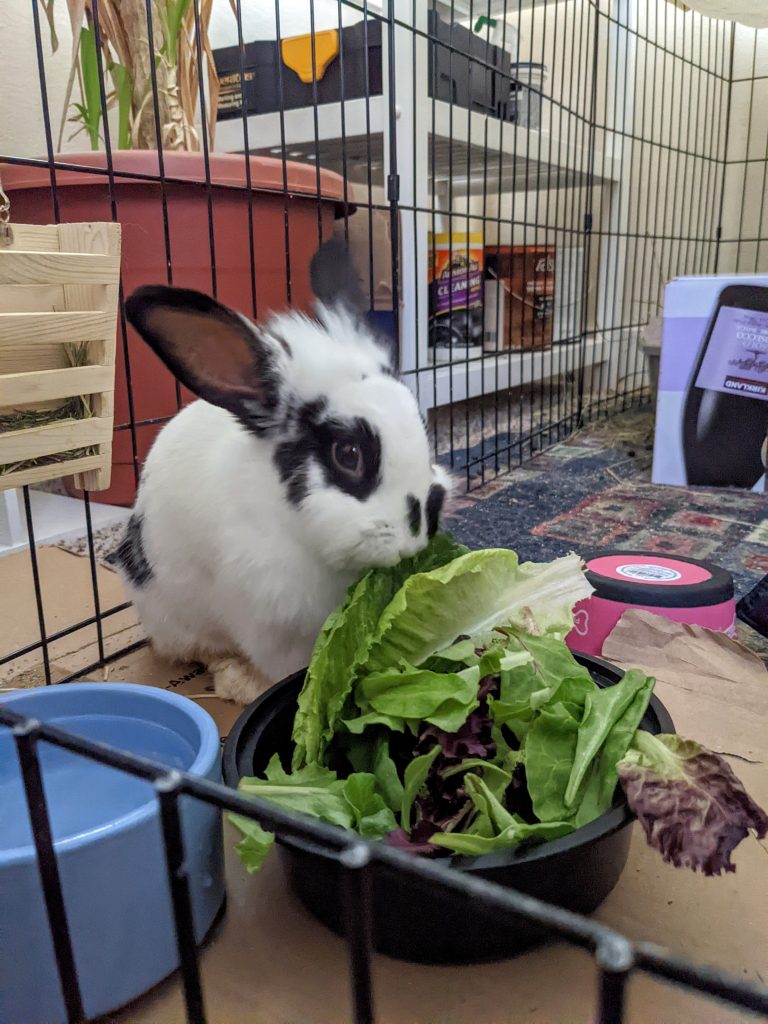 Please contact Maggie Reading mreading@ohare.org 216-509-9715
This bunny in HRS foster care needs a permanent home. All HRS rabbits are spayed/neutered, litterbox-trained, and socialized.