Aurora (now Aurora Sparkle) is settling in comfortably with her forever family, the Rickmans of Kettering. She shares a room with the youngest and has lots of fun toys to play with and new spaces to explore. Congratulations on your new family member!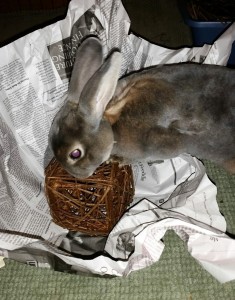 Foster bunny Aurora, enjoying her willow cube from Santa.  All she really wants, though, is a forever home.  This brave explorer bun is also an epic snuggler.  Can you make her New Year bright?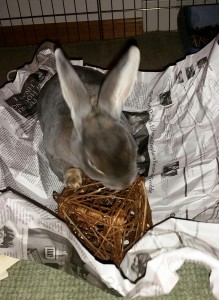 Hello, I'm Aurora! I'm an affectionate, super-soft mini rex who craves pets and attention. Bring me home and give me lots of cardboard boxes to destroy, room to run, and an occasional banana slice and we'll be best friends forever.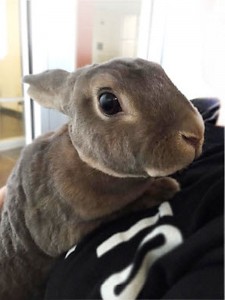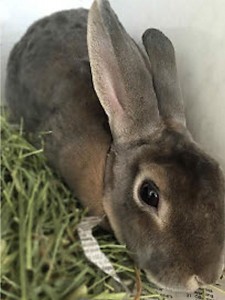 This bunny in BHRS foster care needs a permanent home. All BHRS rabbits are spayed/neutered, litterbox-trained, and socialized.