Stannis
Stannis has found his happily-ever-after with his new dad, Nathan, and his new sister, Jenny.  Stannis is in heaven in his brand-new homemade house, with little Jenny to love on him.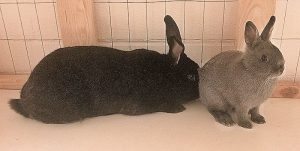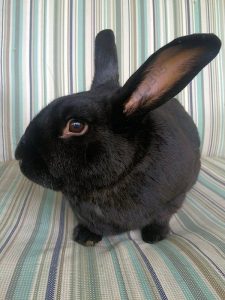 Adopted in the summer and then returned due to allergies, handsome Stannis is once again searching for his forever family.  He's not only good-looking (his photos really don't do him justice), he's also the class clown and with his attitude of a teenage boy, Stannis will keep you laughing.  We think of him as a puppy in a bunny body.  This guy loves life, and his energy and inquisitive nature need lots of room to run.  At almost ten pounds and with a gentle nature, Stannis would do well in a family with children.  He is one of the many bunnies seized from a breeding mill in Oklahoma and has settled into house rabbit life quickly.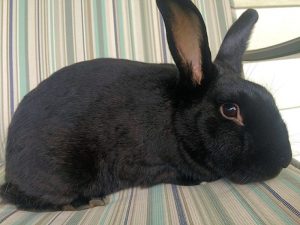 This bunny in BHRS foster care needs a permanent home.  All BHRS rabbits are spayed/neutered, litterbox-trained, and socialized.