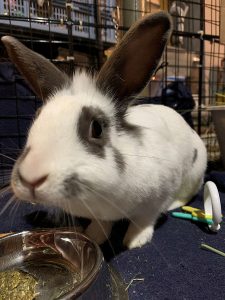 Beautiful, tiny Dottie is one of the many seized from the Sandusky hoarding case last August.  She was only a couple months old when she was rescued, and now, just one year later, she is simply lovely.  She has the sweetest personality and just wants to be loved.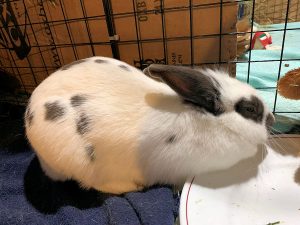 Please contact Stephanie Lodge

@

216-571-1088
This bunny in HRS foster care needs a permanent home.  All HRS rabbits are spayed/neutered, litterbox-trained, and socialized.