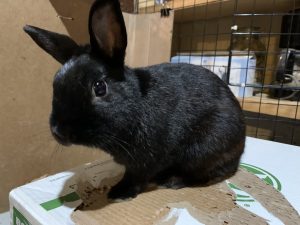 Tiny Murdock is big on personality. He loves playing with his toys and jumping on top of visitors in his pen. Sometimes we wonder if he's capable of sitting still. This young fun bun is interested in finding his forever home.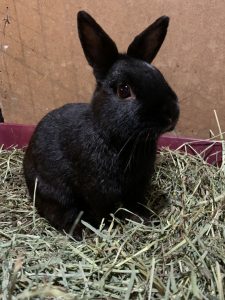 Please contact Stephanie Lodge bhrs-stephanie@ohare.org 216-571-1088
This bunny in HRS foster care needs a permanent home. All HRS rabbits are spayed/neutered, litterbox-trained, and socialized.