Winnie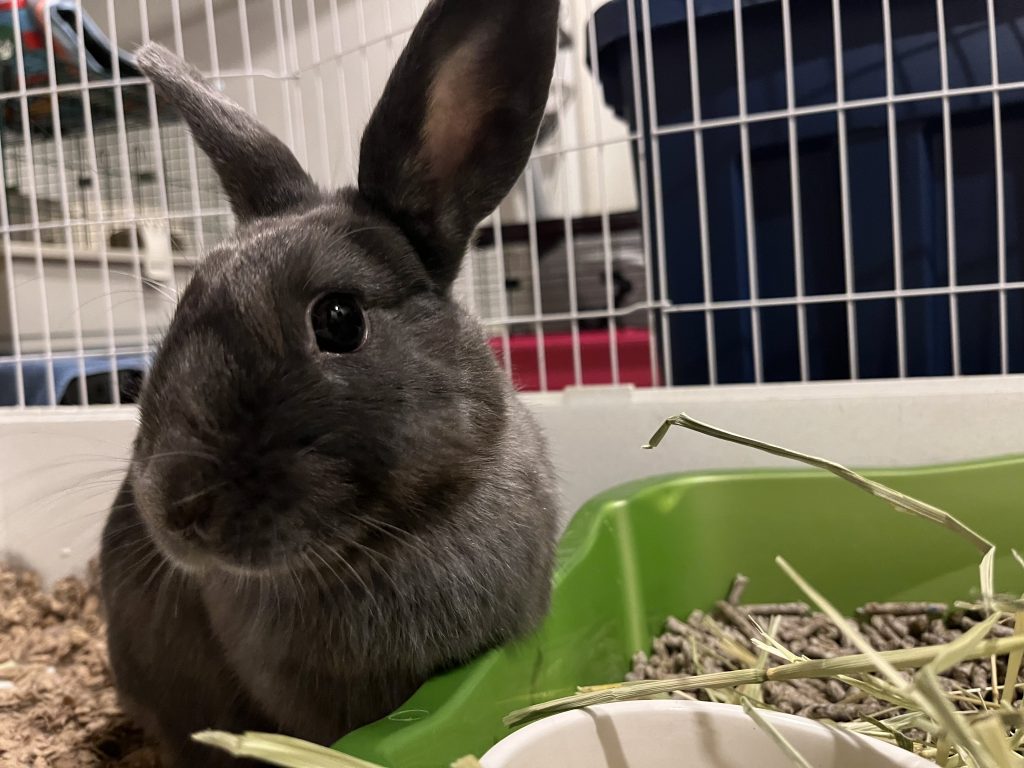 Let's all take a moment to focus on the wondrous, the whimsical…Winifred Bunderson (Winnie for short!) While she may belong in Salem, there is no hocus pocus when it comes to winning her love!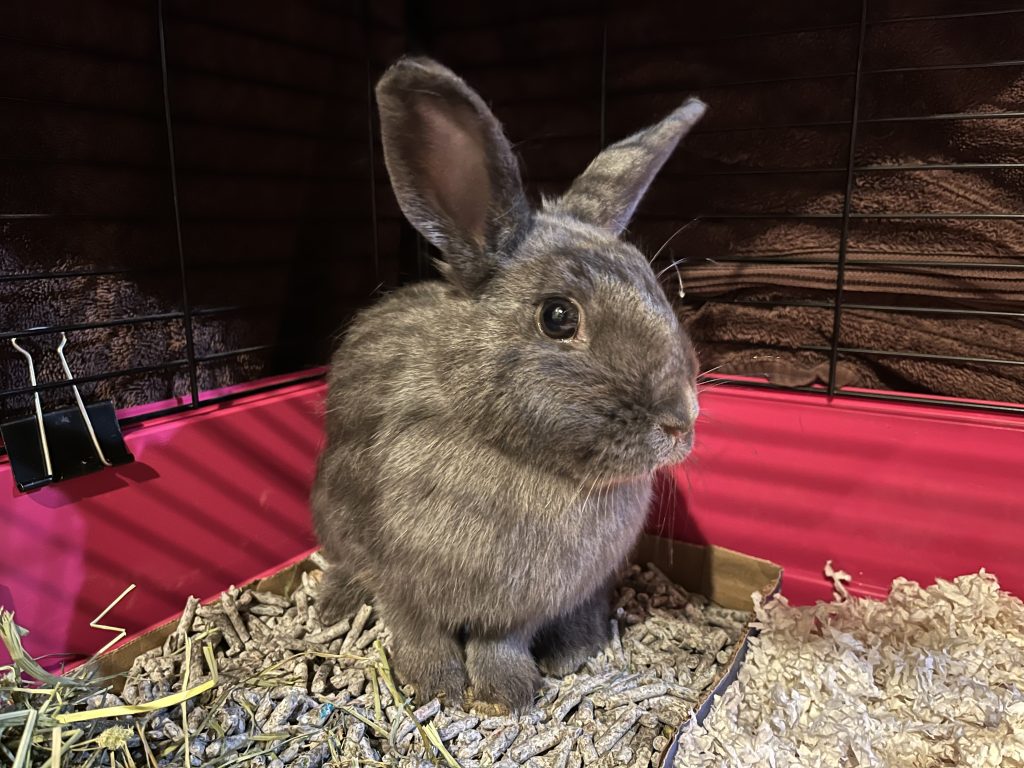 Winnie was rescued in October after her family moved and let her loose outside. With her strong will to survive, Winnie went against all odds and after over a week being alone in the outdoors, she is stronger than ever and here to share her story.
At only 3.4 pounds, Winnie has proven she is small but mighty. After all she's been through, she can be timid at first, but once she warms up she is outgoing, lovable, and will keep you on your toes as she shows her rabbitude whenever she is displeased!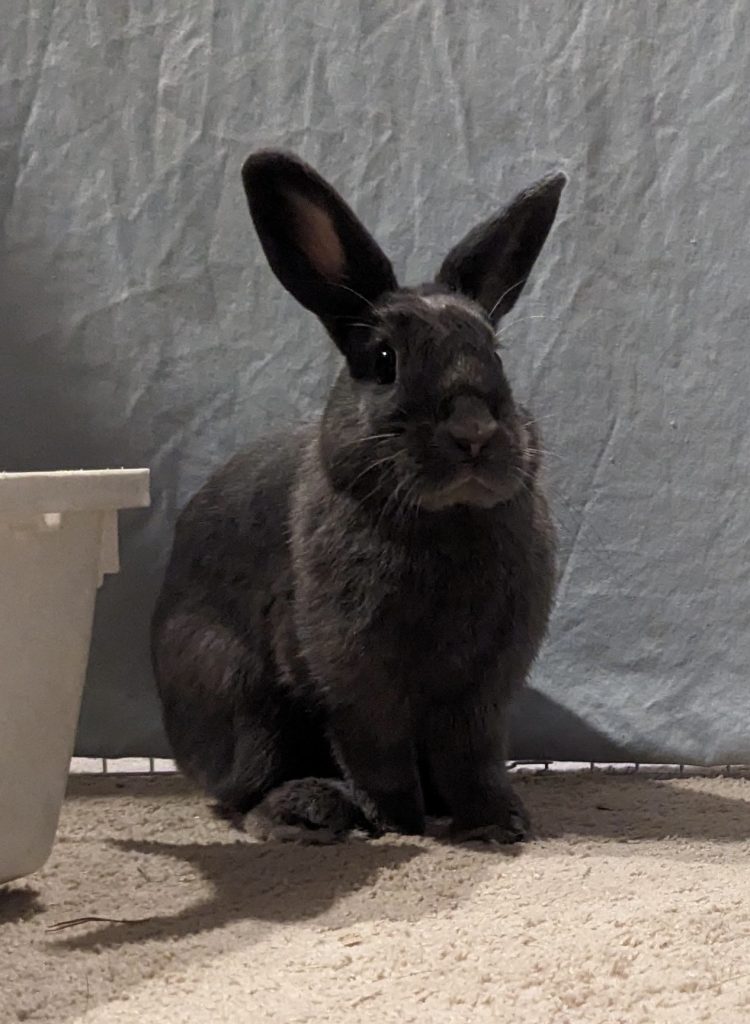 Winnie likes to play by throwing around her paper towel tubes, and make music as she jiggles around her keyring. She loves to smoosh herself into the tiniest spaces for naps, and her favorite snacks are romaine, parsley and cilantro. Although she may not enjoy being picked up, she always accepts head pets and cheek rubs. Winnie is very smart and uses her litter box like a tidy lady. I think we can all agree, Winifred is a bunny you just can't beat!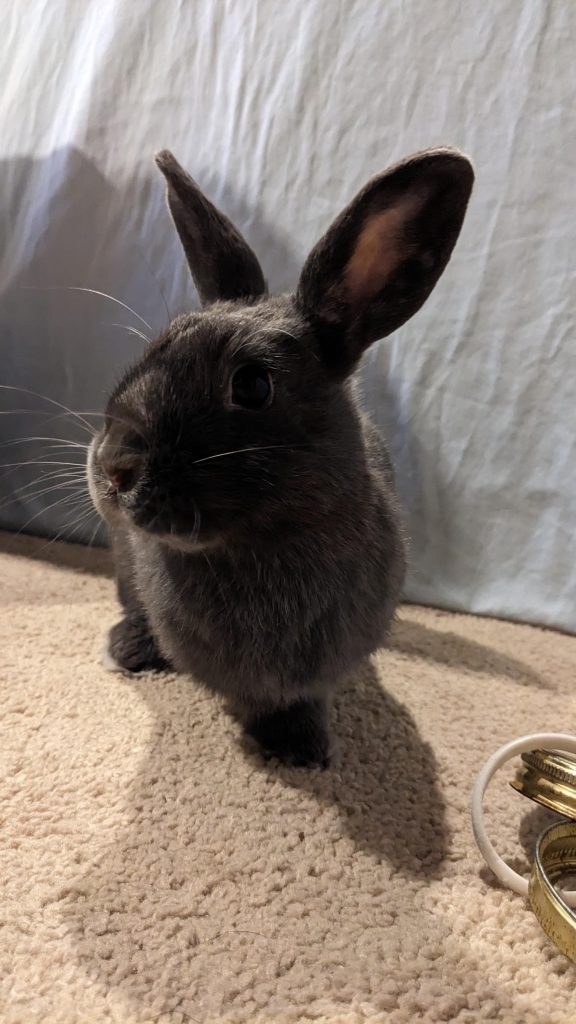 Please contact Stephanie Ash sash@ohare.org
This bunny in HRS foster care needs a permanent home. All HRS rabbits are spayed/neutered, litterbox-trained, and socialized.