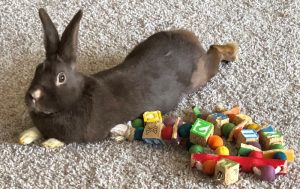 Buddy is a sweet young man who loves to do binkies although he is a little shy at first.  With perfect litter box habits, he's sure to make the perfect addition to any bunny-loving family.
Please contact Stephanie Lodge
@
216-571-1088
This bunny in BHRS foster care needs a permanent home.  All BHRS rabbits are spayed/neutered, litterbox-trained, and socialized.