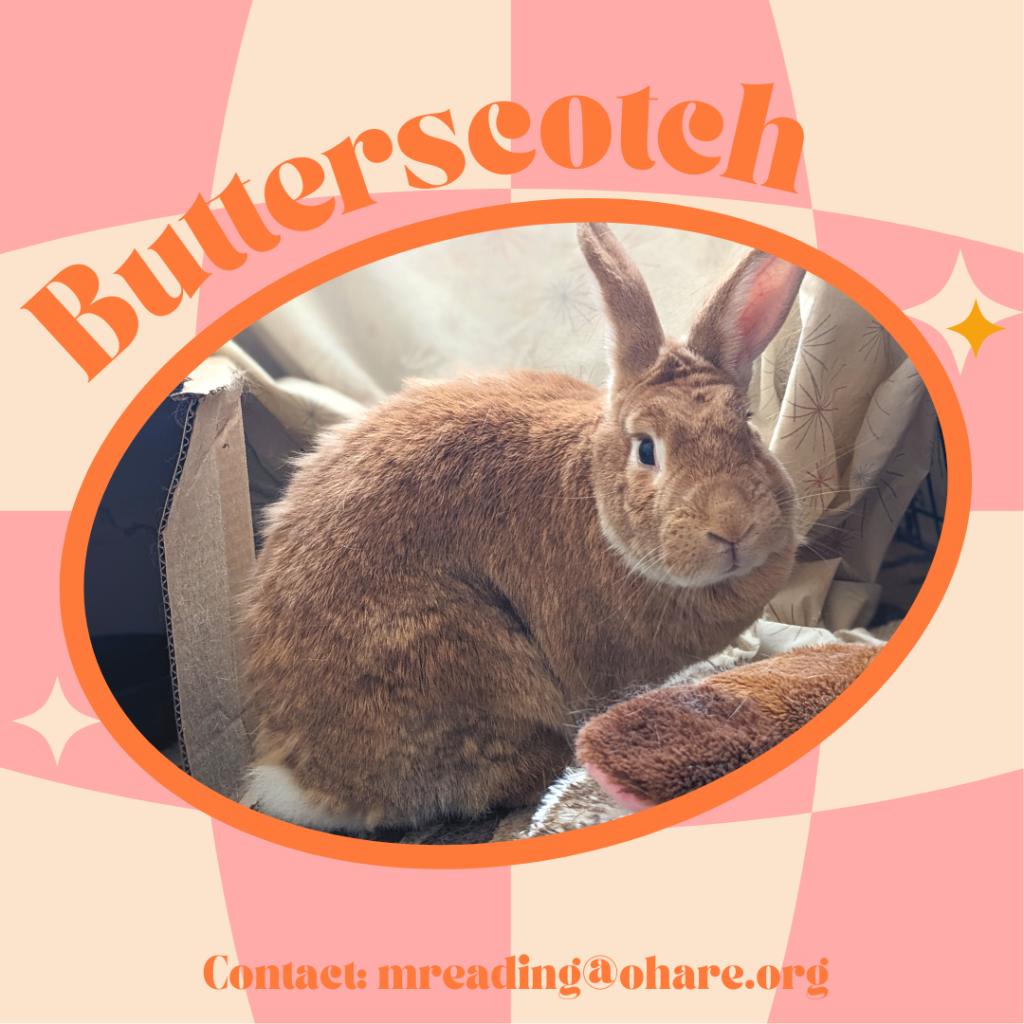 Butterscotch was returned to us after 5 years through no fault of her own. She is now nearing 7 years old. She is a gentle and sweet. Butterscotch would likely do well with another bun as she is very polite with her neighbors and overall mild tempered. She enjoys treats and the company of humans. Butterscotch would love to find her forever home, again.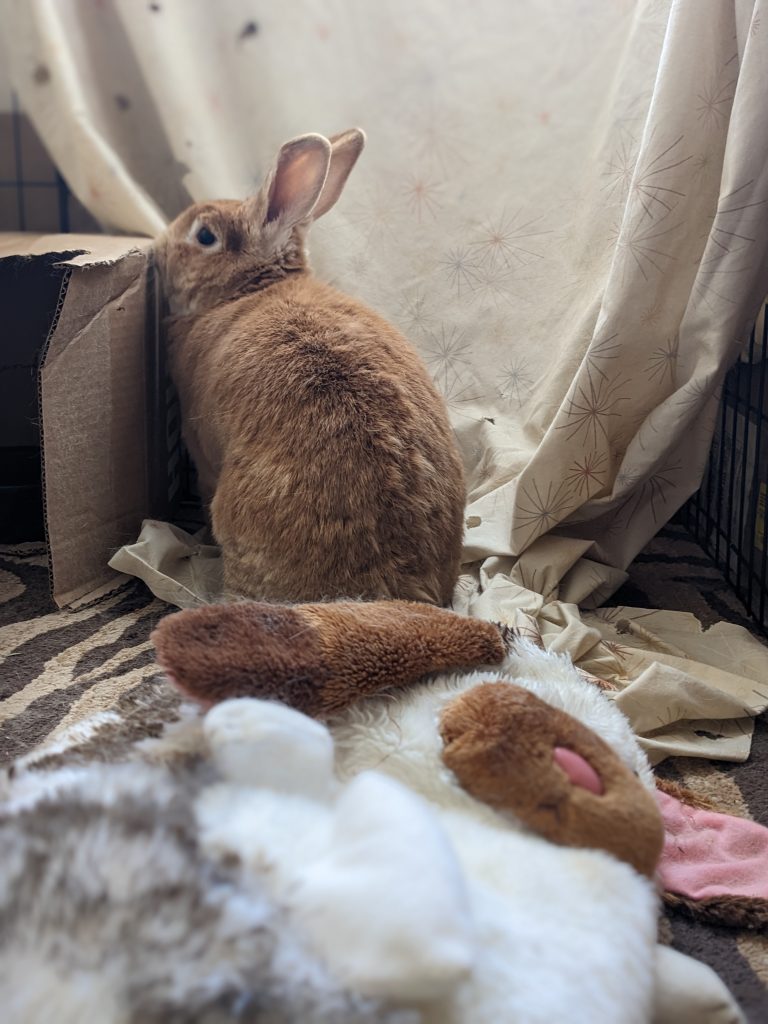 Please contact Maggie Reading mreading@ohare.org 216-509-9715
This bunny in HRS foster care needs a permanent home. All HRS rabbits are spayed/neutered, litterbox-trained, and socialized.