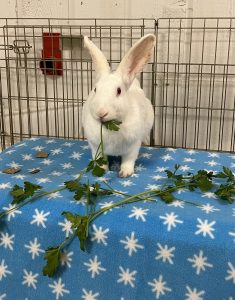 Precious Kiki has made such wonderful strides towards trusting humans. When we first took her in as a foster, she was terrified of all humans. Today this demure little lady will stop eating and settle down for a pet at any given time. She is a very tidy bunny with a love of toy boats.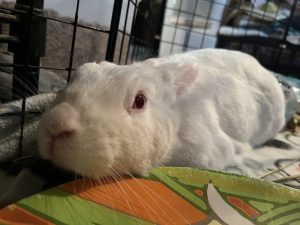 Please contact Stephanie Lodge slodge@ohare.org 216-571-1088
This bunny in HRS foster care needs a permanent home. All HRS rabbits are spayed/neutered, litterbox-trained, and socialized.