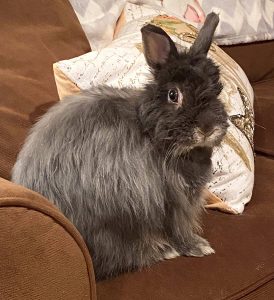 Belle is a sweet and loving Jersey Wooley available for adoption. She had a fatty tumor removed from her dewlap in October and has made a full recovery. Belle loves her playtime running through tunnels and hanging out on the furniture. She is estimated to be around five years old, enjoys being brushed, and is an easy-going gal. Belle is located in Cuyahoga Falls, OH.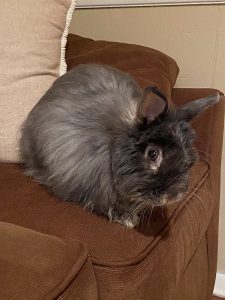 Please contact Amy Marshall

@

This bunny in HRS foster care needs a permanent home.  All HRS rabbits are spayed/neutered, litterbox-trained, and socialized.