Briley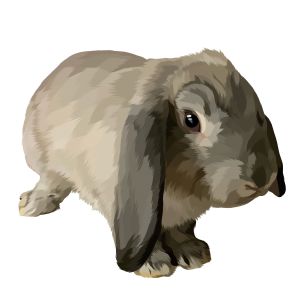 Briley found her forever home in record time. Her new dad is so happy about her arrival that her pen takes up half the living/dining room. Briley wasted no time getting comfortable and showing off some world class binkies. Her new dad even created a portrait of Brinley using cartoon vector art, she loves the spotlight. Congratulations Matt Chitester!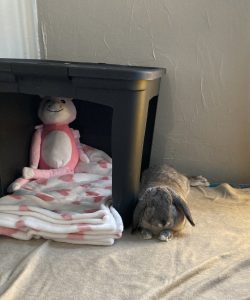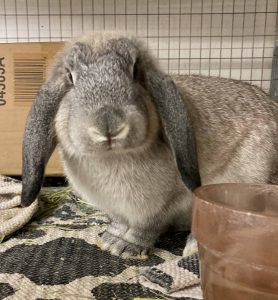 Briley is a loving young lop who just adores people and attention. She especially enjoys kisses and pets on top of her head. Briley is very active and curious as she explores her toys and cardboard boxes.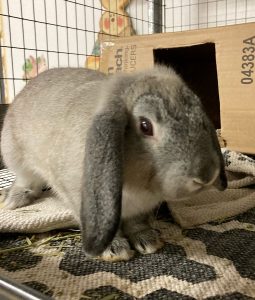 lease contact Stephanie Lodge

@

216-571-1088
This bunny in HRS foster care needs a permanent home.  All HRS rabbits are spayed/neutered, litterbox-trained, and socialized.