Gorbachev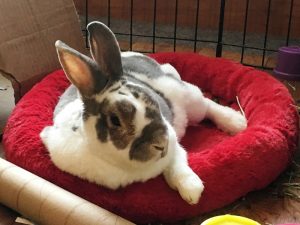 Gorbachev (fka Bugs and Moose) has made himself at home with his new forever family.  They love doting on this old man as much as he loves the attention.  Congratulations Ann-Marie, Mike, Lilly, and Pickles Fuzzy Pants!
A handsome rex, Gorbachev is the sweetest bunny you will ever meet.  He has a wonderful appetite and doesn't look or act ten years old.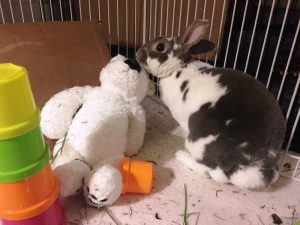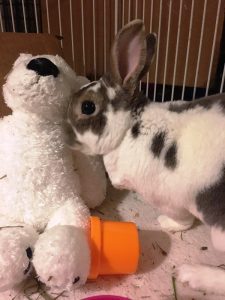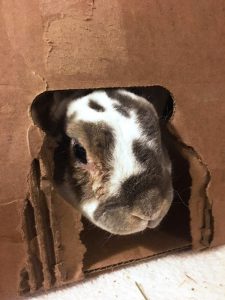 This bunny in BHRS foster care needed a permanent home.  All BHRS rabbits are spayed/neutered, litterbox-trained, and socialized.