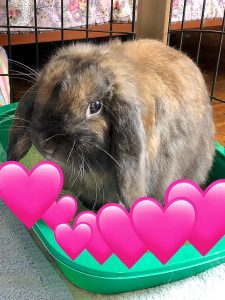 Jellybean Truelsch is a young, energetic guy who wants to cuddle.  He is always exploring, which lends well to meeting new people.  We promise that you will find love at first sight!
Jellybean was chosen for a Name Our Next Foster Rabbit donation by David Truelsch.  Thank you, David!
Please contact Stephanie Lodge

@

216-571-1088
This bunny in HRS foster care needs a permanent home.  All HRS rabbits are spayed/neutered, litterbox-trained, and socialized.