Louise Bailor
Louise Bailor is living happily ever after with her new mom, Emily, in Oberlin.  Congrats, ladies!!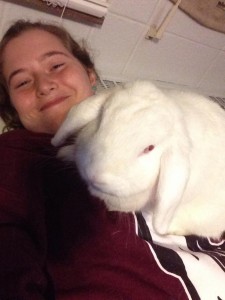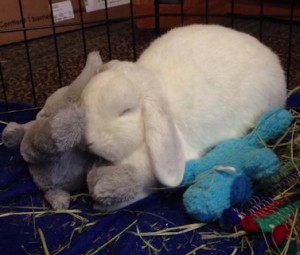 Louise Bailor is a beautiful white mini-lop.  She was found just a mile away from my very own home.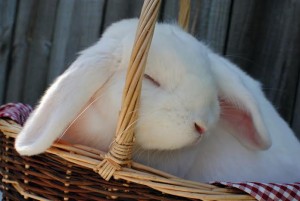 Louise is young, active, and curious.  She is especially enjoying freedom outside of her pen and exploring around her.  Louise Bailor was named by Shannon Bailor in the Name Our Next Foster Rabbit program.  Shannon chose the name in memory of her own bunny, Louise.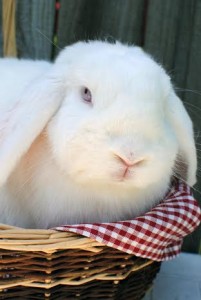 This little girl was adopted, but returned due to no fault of her own.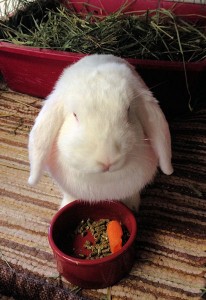 This bunny in BHRS foster care needs a permanent home. All BHRS rabbits are spayed/neutered, litterbox-trained, and socialized.