Merlin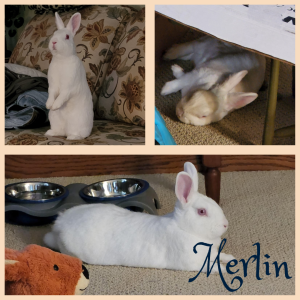 At long last Merlin has found his forever home! Rich and Bev welcomed Merlin into their home this summer after experiencing a sudden loss. Merlin was slow to warm up, but his new family has been extremely patient and loving with him. He is enjoying the comforts of his new life as an only bun. Merlin's new parents report: "He has become very comfortable in our home. We are thoroughly enjoying his curious nature and cobwebbed whiskers are a sure sight he is enjoying himself too. His boundless energy and daily "binky binges" are so much fun to watch and generates smiles for all."
Congratulations to Merlin, Bev, and Rich!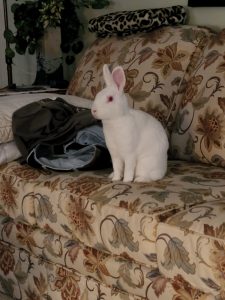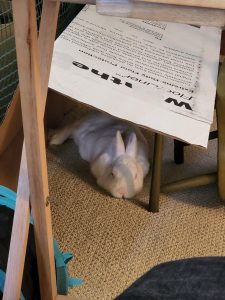 Meet Merlin! This playful young man has extremely good litter box habits and boundless energy! He loves to zoom around the room and quite literally "bounce off the walls". He is very friendly and enjoys the company of humans and other animals. Merlin will make a great companion in his forever home!