Merlin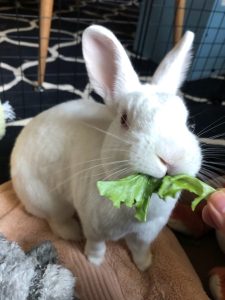 Meet Merlin! This playful young man has extremely good litter box habits and boundless energy! He loves to zoom around the room and quite literally "bounce off the walls". He is very friendly and enjoys the company of humans and other animals. Merlin will make a great companion in his forever home!
Please contact Sue Zimmerman szimmerman@ohare.org 419-355-8433
This bunny in HRS foster care needs a permanent home. All HRS rabbits are spayed/neutered, litterbox-trained, and socialized.