Nick

Little Coco, formerly known as Nick found a wonderful furever home! His new family reports that he loves to eat! He props himself up on the side of the cage when he hears us coming in the house hoping for a treat. He also loves carrots. He's getting more and more comfortable around us and has come close to laying right on us. He is such a joy! Congratulations Coco, Marley, and Morgan!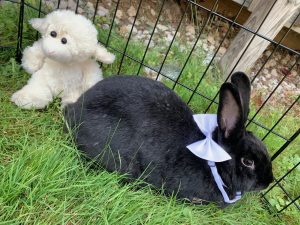 Coco is a sweet boy who even poses for pics with his bow-tie! (Accessory used for picture only, no rabbits were harmed in this photo-shoot)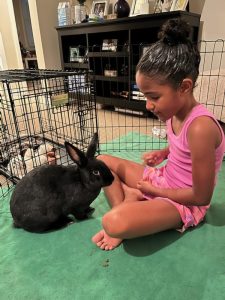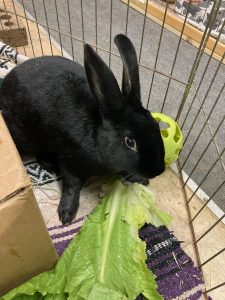 Nick came to us as baby. He was found in someone's back yard and was clinging to life and covered with ticks. Once Nick found his way to love and good health he began to thrive. Nick is less than 1 year old and is very active and friendly. He would make a great addition to your family.