Olaf
Olaf has hopped his way into the home of Andrea Missler.  The family couldn't be happier with their new addition!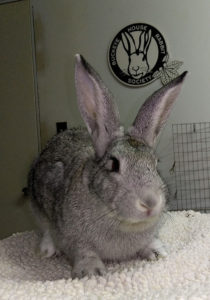 Olaf is a big boy with a big heart.  He is sure to delight you with his charming personality and stunning good looks.  Olaf loves time and attention and just wants to be part of a family with a lot of activity.  He is happiest when he is hanging out with his human companions.
This bunny in BHRS foster care needed a permanent home.  All BHRS rabbits are spayed/neutered, litterbox-trained, and socialized.