Peppermint Patty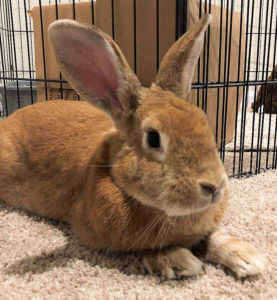 Peppermint Patty, now Penny, has found a wonderful home with Katie, Tony, and little sister Corinne.  Within twelve hours of the adoption, Penny was doing binkies and flops!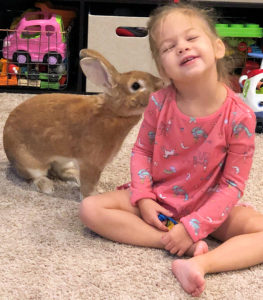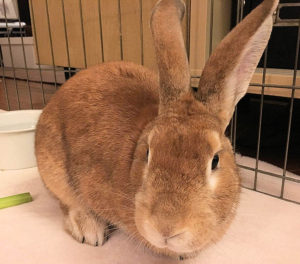 Peppermint Patty is quite the cuddle bug.  She will come up to the fence to greet you and even let you hold her.  This brave medium-sized girl is sure to steal your heart with her good looks.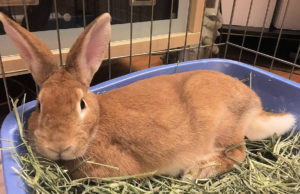 This bunny in BHRS foster care needed a permanent home.  All BHRS rabbits are spayed/neutered, litterbox-trained, and socialized.