Raisin
Raisin has found a home!  Congratulations (and thanks) to Hope Smith of Toledo.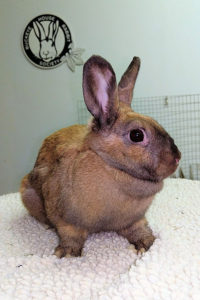 Good things come in small packages.  Meet the little but mighty Raisin.  Raisin is a young and feisty female dwarf-mix bunny.  She loves to run and play and tolerates holding and grooming well.  Raisin would love to have her very own FUR-ever home.
This bunny in BHRS foster care needed a permanent home.  All BHRS rabbits are spayed/neutered, litterbox-trained, and socialized.