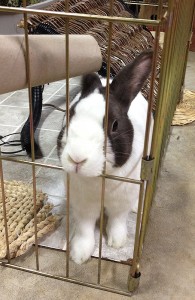 Sylvia is great with her litterbox, keeps her pen very tidy, and loves her three-story condo house.  She is a cautious girl; you have to earn her trust.  But once you do, she is a loyal and loving soul who will open your heart to new adventures.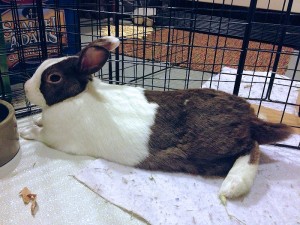 Please contact Stephanie Lodge
@
216-571-1088
This bunny in BHRS foster care needs a permanent home. All BHRS rabbits are spayed/neutered, litterbox-trained, and socialized.