Ruby
Ruby has been adopted by the Blanock family and is loving her new home.  Being the only pet, she gets all the attention and even scores her own special bedroom.  We are happy she found her forever family.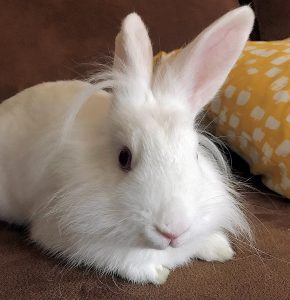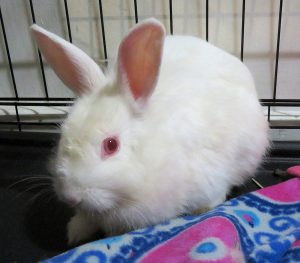 Ruby is sweet, petite, and looking for her forever home.  She can be shy at first, but will warm up nicely once she gets to know you.  She enjoys petting and does not mind being held.  She has excellent litter box habits and, for a little bunny, a good appetite.  Once you meet her, Ruby will melt your heart.
This bunny in HRS foster care needed a permanent home.  All HRS rabbits are spayed/neutered, litterbox-trained, and socialized.