Sam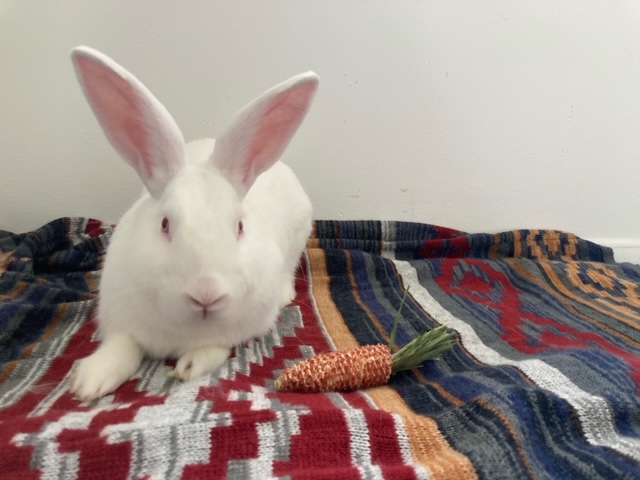 'Tis the season for witches and goblins and love spells, oh my! You'll fall for Sam in the blink of an eye! This 4-month-old bun is goofy in the most charming way! Sam is sweet, sincere, and gentle. He is curious and brave, but being a baby, he is still learning and taking in each new sight and noise. He is a bundle of energy and will have you giggling as you watch him leap and zoom around. He enjoys toys, but Sam's favorite activity is saying "trick-or-treat" as he politely takes snacks from your hand. It's almost spooky how quickly you'll fall in love with Sam, but that's all part of his spectacular plan!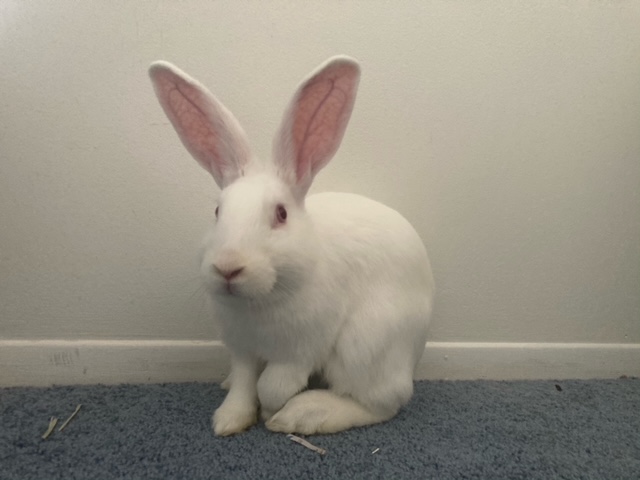 Please contact Amy Marshall amarshall@ohare.org
This bunny in HRS foster care needs a permanent home. All HRS rabbits are spayed/neutered, litterbox-trained, and socialized.