Sierra
Foster bunnies Sierra and Willy have been adopted together by Katie Hayes and family.  Sierra and Willy are now best buddies.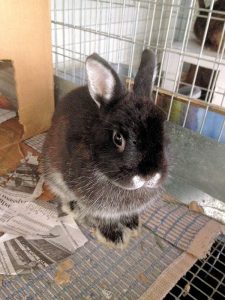 Three years old, little Sierra is as cute as a button.  She is very lovey and keeps her pen neat and tidy.  She doesn't mind being held for cuddles.
This bunny in BHRS foster care needs a permanent home.  All BHRS rabbits are spayed/neutered, litterbox-trained, and socialized.