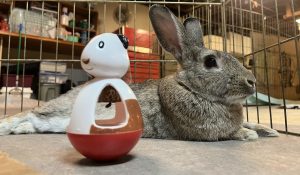 Precious Rocco recently fathered 8 babies with Kiki. Rocco's past is a mystery as he was rescued from living outside in a pen with chickens and turkeys. We believe the abscess he had on his shoulder was a result of his past roommates. He is still unsure of humans (with good reason), but with a little patience he will give kisses and settle down for a pet.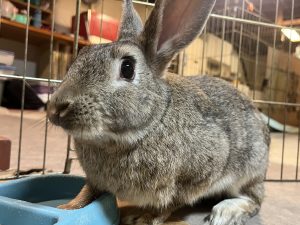 Please contact Stephanie Lodge slodge@ohare.org 216-571-1088
This bunny in HRS foster care needs a permanent home. All HRS rabbits are spayed/neutered, litterbox-trained, and socialized.