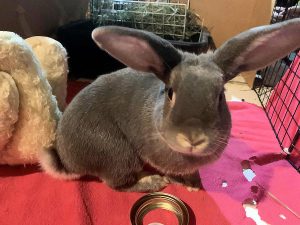 Tucker is a very inquisitive young man also from the seizure in Sandusky County.  His friendly personality and tidy lifestyle make him a wonderful addition to any family.  Plus his ears are simply the cutest!  Tucker may be Petunia Polansky's brother.  He is located in a foster home in Cleveland, OH.
Please contact Stephanie Lodge

@

216-571-1088
This bunny in HRS foster care needs a permanent home.  All HRS rabbits are spayed/neutered, litterbox-trained, and socialized.