Tucker
Tucker has found the loves of his life in Devon (human mom) and Lulu (bunny wife). It didn't take long for the two buns to fall madly in love and we couldn't be happier.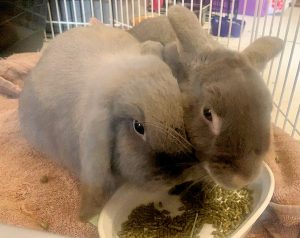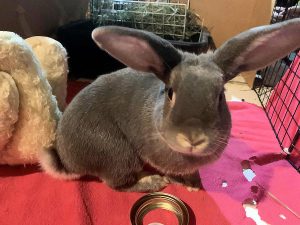 Tucker is a very inquisitive young man also from the seizure in Sandusky County.  His friendly personality and tidy lifestyle make him a wonderful addition to any family.  Plus his ears are simply the cutest!  Tucker may be Petunia Polansky's brother.  He is located in a foster home in Cleveland, OH.
This bunny in HRS foster care needed a permanent home.  All HRS rabbits are spayed/neutered, litterbox-trained, and socialized.