Adeline
Adeline (affectionately known as a T-Rex bunny) is in the process of being bonded to Louise Bailor, former BHRS foster.  Addy and Louise are still figuring out the relationship, but their mom, Kennedy, is on cloud nine!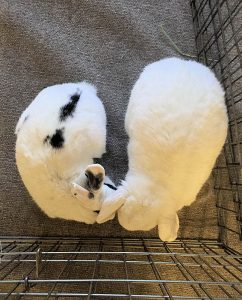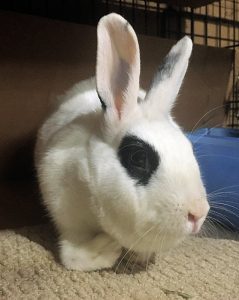 Adeline was left at a vet's office, but she is now ready for her forever home.  She is a lovey bunny who enjoys giving kisses.  She might be part T-Rex since her right front paw bends in.  This does not stop her from loving life.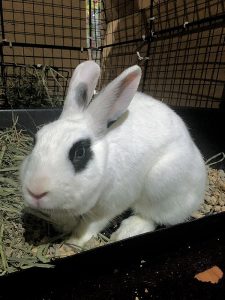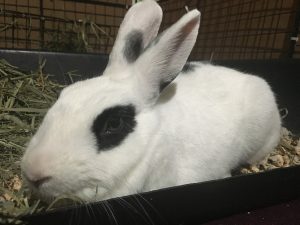 This bunny in BHRS foster care needed a permanent home.  All BHRS rabbits are spayed/neutered, litterbox-trained, and socialized.