Buddy
Buddy was not available long before he was snatched up by his new mom Sarah and rabbit wife Claire.  Although neither lady was convinced at first, Buddy has wiggled his way into both of their hearts.  Congratulations!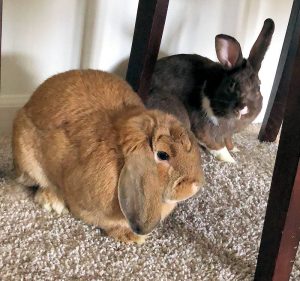 Buddy is a sweet young man who loves to do binkies although he is a little shy at first.  With perfect litter box habits, he's sure to make the perfect addition to any bunny-loving family.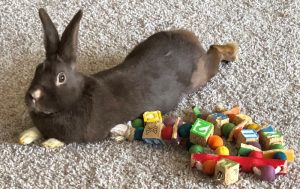 This bunny in BHRS foster care needed a permanent home.  All BHRS rabbits are spayed/neutered, litterbox-trained, and socialized.