Cora
Gentle Cora, now Nala, has binkied her way into the hearts of the Rickett family.  The center of attention, she's thriving in this lively household.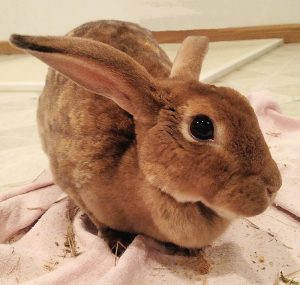 Gorgeous Cora was dumped, along with over twenty other rexes, in an abandoned school yard near Columbus.  Despite this rough start, she's super-friendly, doesn't mind being picked up, and craves cuddles.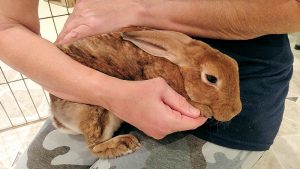 Not hyper, but always curious, Cora enjoys being wherever you are.  She's in excellent health and now that she's spayed, she has mastered the art of the litter box.  Cora weighs five and a half pounds and has a dependable appetite for hay and greens.  We think she's under two years old, given her energy level and how quickly she recovered from her spay.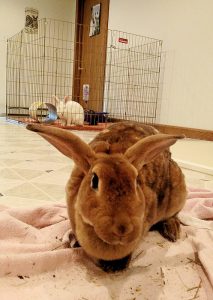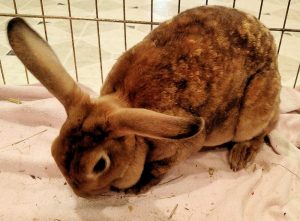 This bunny in BHRS foster care needed a permanent home. All BHRS rabbits are spayed/neutered, litterbox-trained, and socialized.