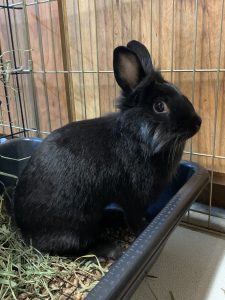 Dixie is cautious, but sweet and loves cuddles. She is friendly towards people and other animals plus she is quite tidy with her litter box. She was found as a stray living outside in Parma.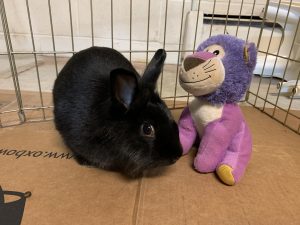 Please contact Stephanie Lodge bhrs-stephanie@ohare.org 216-571-1088
This bunny in HRS foster care needs a permanent home. All HRS rabbits are spayed/neutered, litterbox-trained, and socialized.