Duff
It didn't take long for Duff to find his forever home.  He is the king of his kingdom with Kaleena and her family as his court.  Everyone is excited about their new royalty.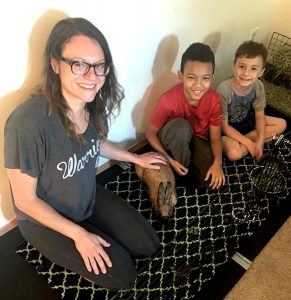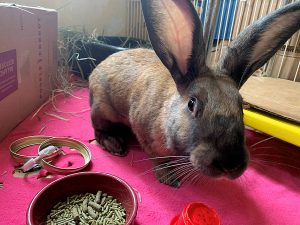 Duff was found running the streets in Euclid; lucky for him, a rabbit lover rescued him immediately.  Duff is extremely friendly and is prone to flopping down for full-body pets.  He is also fearless with his binky routine.  All in all, he is the perfect bunny.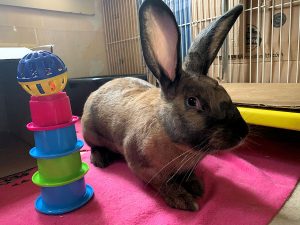 This bunny in HRS foster care needed a permanent home.  All HRS rabbits are spayed/neutered, litterbox-trained, and socialized.