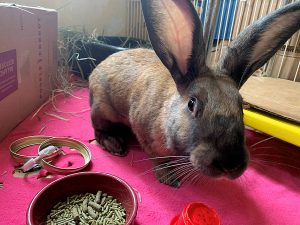 Duff was found running the streets in Euclid; lucky for him, a rabbit lover rescued him immediately.  Duff is extremely friendly and is prone to flopping down for full-body pets.  He is also fearless with his binky routine.  All in all, he is the perfect bunny.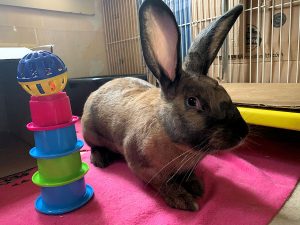 Please contact Stephanie Lodge

@

216-571-1088
This bunny in HRS foster care needs a permanent home.  All HRS rabbits are spayed/neutered, litterbox-trained, and socialized.