Echo
Echo was adopted by a wonderful family in Huron.  Echo now enjoys his days following his new mom Liz around the house.  Everyone is so happy he has joined the family!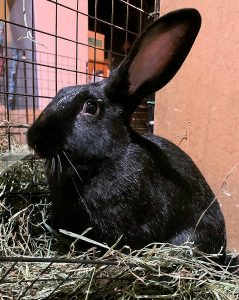 Echo is Indigo's brother and looks identical to her.  He has sleek, shiny fur and a wild personality.  He loves to do zoomies and shred cardboard.  He's fun-loving, great with his potty, and will always take a break for head pets.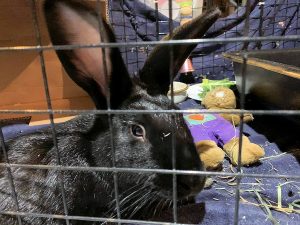 This bunny in HRS foster care needed a permanent home.  All HRS rabbits are spayed/neutered, litterbox-trained, and socialized.