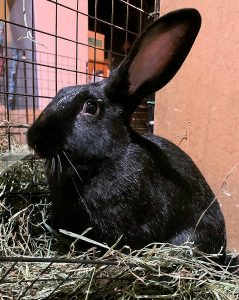 Echo is Indigo's brother and looks identical to her.  He has sleek, shiny fur and a wild personality.  He loves to do zoomies and shred cardboard.  He's fun-loving, great with his potty, and will always take a break for head pets.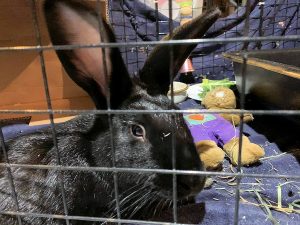 Please contact Stephanie Lodge

@

216-571-1088
This bunny in HRS foster care needs a permanent home.  All HRS rabbits are spayed/neutered, litterbox-trained, and socialized.