Elsie
Little Elsie might be small, but she is mighty and she is definitely in charge at her new forever home.  Her dad Scott is loving all her antics!
See VIDEOS below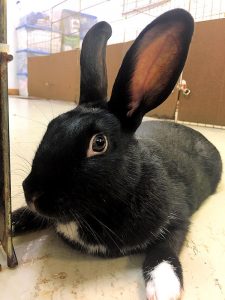 Elsie was caught by a Good Samaritan in the middle of a street in Euclid.  She is only about six months old and has a playful attitude.  This little beauty is just shy of five pounds  and has excellent litter box habits now that she is spayed.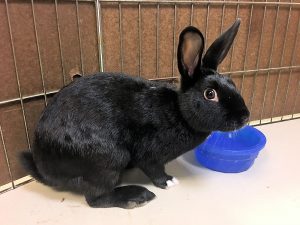 This bunny in BHRS foster care needs a permanent home.  All BHRS rabbits are spayed/neutered, litterbox-trained, and socialized.