Astor
Astor has found her forever home in Cleveland Heights with Hannah and Andrew.  Her new digs include a custom-made house and pen thanks to Andrew.  Astor is known for her binkies — something she has never done before!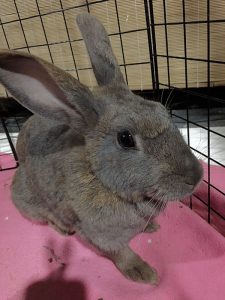 Astor, like many of our fosters, has been through a lot.  She was found in the Metro Parks on Mother's Day.  Thankfully, now she is eating and active.  Turns out she loves pets and can't get enough greens!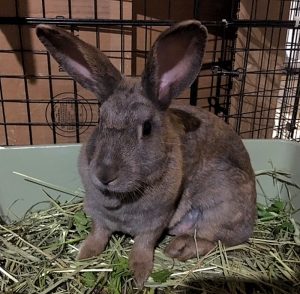 This bunny in BHRS foster care needs a permanent home.  All BHRS rabbits are spayed/neutered, litterbox-trained, and socialized.