Goober & Miso
Goober and Miso have found their forever home in Bowling Green with Mariah and Salon.  The boys were just adopted and they have already made themselves at home.  Congratulations!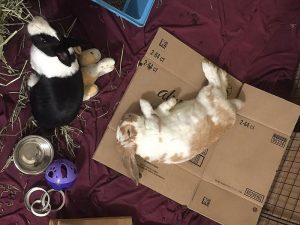 Big news!  Goober is now Goober & Miso, Inc.  Miso jumped into Goober's pen, and love between both fosters was immediate!
Thinking about adopting a bonded pair of bunnies?  Miso (lop) and Goober (dutch) are two of the silliest, lovey bunnies you will ever meet.  Plus two bunnies are NOT twice the work, but they are twice the FUN!  Questions?  Let us know.
Click here to see the cutest bonding in action.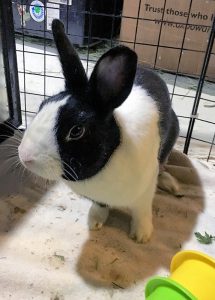 Goober is a petite Dutch boy with tons of personality.  His antics are non-stop.  All he needs now is an adoring family.  If you are lucky, he will even give kisses.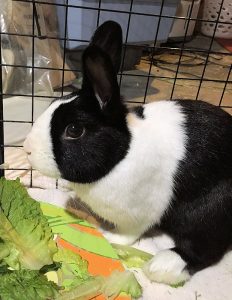 This bunny in BHRS foster care needs a permanent home.  All BHRS rabbits are spayed/neutered, litterbox-trained, and socialized.