Ruth
Ruth Bader Ginsbun is now Lilly and has found her forever home with Amanda and her husband, Josh.  She has her own room that she shares with her mini-pig siblings.  We couldn't be happier for her.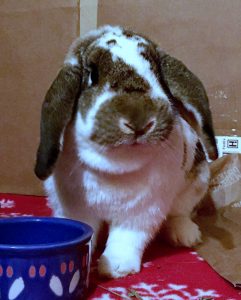 Sweet, but shy Ruth Bader Ginsbun came from a hoarding situation in Texas.  She's still a little leery of people, but with a loving supportive home, she will let her true colors shine.  She loves to explore, especially when she thinks no one is watching.  She is excellent with the litter box and always a member of the clean (salad) plate club.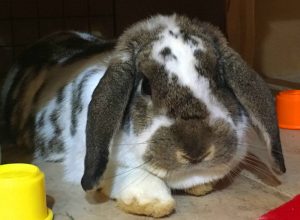 This bunny in BHRS foster care needs a permanent home.  All BHRS rabbits are spayed/neutered, litterbox-trained, and socialized.