Grady
Grady has found his happily-ever-after with Miranda in Maumee.  His good looks and mild manners stole her heart from the moment they met.  Congratulations!!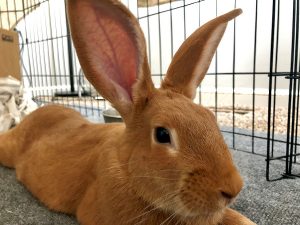 Grady is a young and energetic fellow.  Since he was just neutered, he needs a learning curve for the litter box, but we're confident things will come together.  This hungry and healthy man will need a tall pen and a lot of room to run because he can JUMP!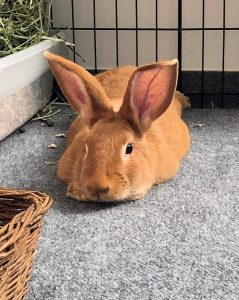 This bunny in HRS foster care needed a permanent home.  All HRS rabbits are spayed/neutered, litterbox-trained, and socialized.