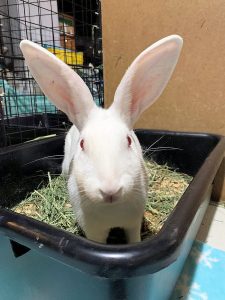 Born in foster care on March 21 of this year, Daffodil is a typical teenage bunny.  She is silly, hungry, and always on the move.  Her litterbox habits are spectacular.  Rosa and Iris are her sisters, and their mom is Jayme.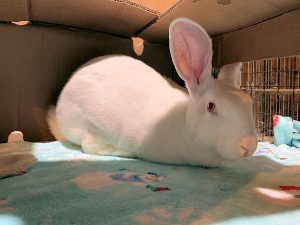 Please contact Stephanie Lodge

@

216-571-1088
This bunny in HRS foster care needs a permanent home.  All HRS rabbits are spayed/neutered, litterbox-trained, and socialized.