Grayson
Grayson has found his forever home with Lorea and Justin.  He is a happy only child, just the way he likes it.  His new favorite thing is to watch movies on the couch with his humans.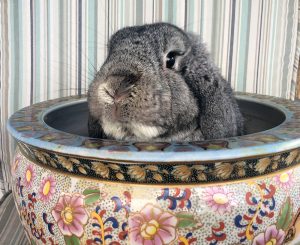 Grayson or Little Gray isn't actually very little.  This big boy is about two and a half years old.  He has perfect litter box habits and is only slightly grumpy (looking).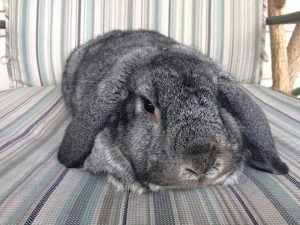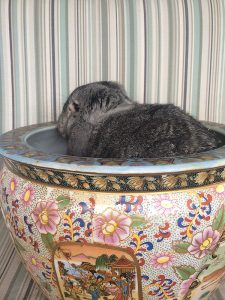 This bunny in BHRS foster care needs a permanent home.  All BHRS rabbits are spayed/neutered, litterbox-trained, and socialized.