Jayme
After being a foster bunny since March of 2019, Jayme (now Pearl) has found her forever home.  Her new mom, Carly, has been preparing for Pearl's arrival for over a month and everything is perfect.  Congratulations!!!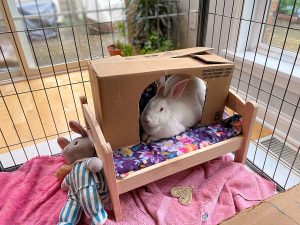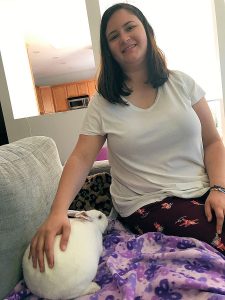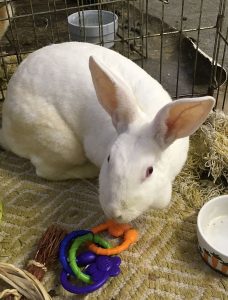 Meet Jayme!  Jayme was found as a stray on the streets.  Just a few days after her arrival, she surprised us with a litter of three babies.  Jayme is mom to Rosa, Iris, and Daffodil.  She is only about one year old and would love to have a home to call her own.  She is friendly and enjoys rearranging her things and playing with her cardboard box.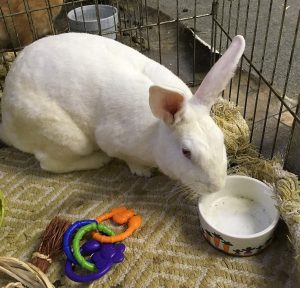 This bunny in BHRS foster care needed a permanent home.  All BHRS rabbits are spayed/neutered, litterbox-trained, and socialized.