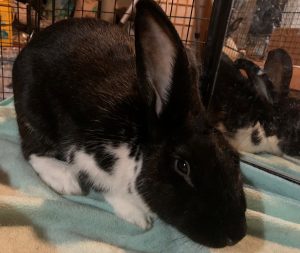 Toby (one of the many bunnies seized from Sandusky) is most likely the brother of Tessah.  He is a rather silly, but very handsome, young man.  Much like a teenage boy, he is food-motivated.  Toby loves to toss his dishes about and beg for treats with his soulful eyes.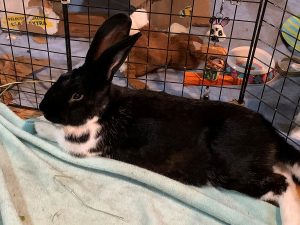 Please contact Stephanie Lodge

@

216-571-1088
This bunny in HRS foster care needs a permanent home.  All HRS rabbits are spayed/neutered, litterbox-trained, and socialized.