Lancelot
Lancelot has been adopted by Emma, a pre-med student in Toledo, Ohio.  He is warming up to his new home just in time for the new year.  Best wishes to Emma and Lancelot!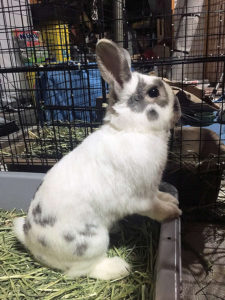 Lancelot is an affectionate young man who loves to impress with his hops and binkies.  This sweetheart does not need any treats or encouragement to come say hi.  As a bunny who understands the importance of comfort, he has been known to flop just about anywhere.  Lancelot is a younger rabbit who may do well with a companion.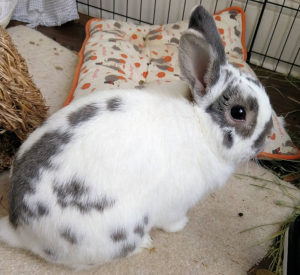 This bunny in BHRS foster care needed a permanent home.  All BHRS rabbits are spayed/neutered, litterbox-trained, and socialized.