Lionel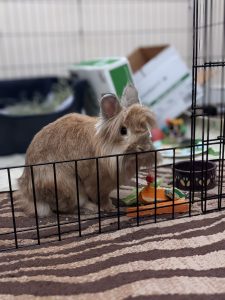 Lionel has a lot of personality for such a small bunny. He growls at food, begs for treats, and always does the best binkies. Lionel will bring lots of laughs to his forever home with his small bun shenanigans. He likes to test his limits squeezing into small spaces and he loves to climb. Lionel seems very apprehensive of masculine energy and would like a home where he can be the boss.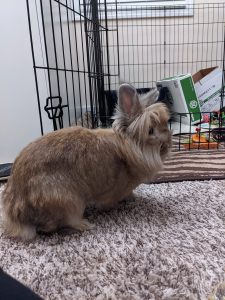 Please contact Stephanie Lodge bhrs-stephanie@ohare.org 216-571-1088
This bunny in HRS foster care needs a permanent home. All HRS rabbits are spayed/neutered, litterbox-trained, and socialized.