Lolly
Lolly Pop has found the perfect forever home!  Kyra, her new mommy, is simply thrilled with her beautiful, loving daughter.  Lolly has even made new friends with a cat (Bungee) and a bird!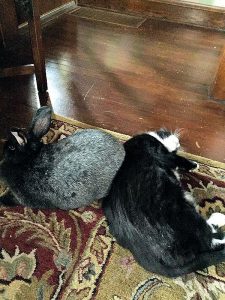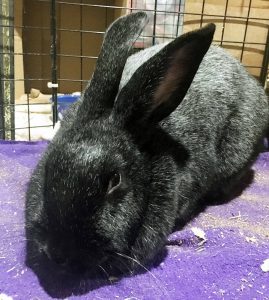 Lolly is a gorgeous eleven-pound bunny who is slightly shy at first, but with love and snacks, comes around quickly.  Her fur style is on point with its natural ombre effect.  She also has her own built-in head rest (dewlap).  This pretty girl can never get enough pets.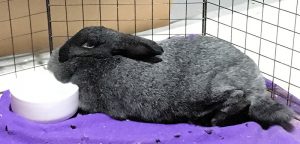 This bunny in BHRS foster care needs a permanent home.  All BHRS rabbits are spayed/neutered, litterbox-trained, and socialized.