Midas
Goodbye, sweet Midas.  Your will to live has been an inspiration to everyone who knew you, and you taught us so much.  You were a faithful and loving companion to Gloria E (a generous Buckeye HRS donor) for much of your fourteen-year life.  Then for the last two years, you were a tireless companion and best buddy to Cyrus until Cyrus passed unexpectedly a few weeks ago.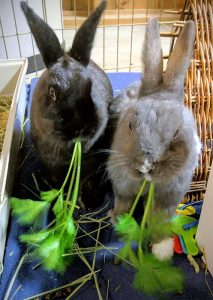 You made us laugh until the very end and we miss you so much.  Keep shakin' those long gray legs as you make your way past that Rainbow Bridge.  Cyrus will be there waiting for you.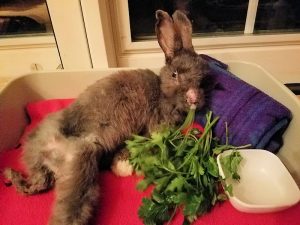 Midas is a sweet old man estimated to be eleven to twelve years old.  He came into foster care as a young man and was then adopted, but sadly, his loving mom recently passed away from Alzheimer's.  As a result, he has re-entered foster care as a Sanctuary Rabbit.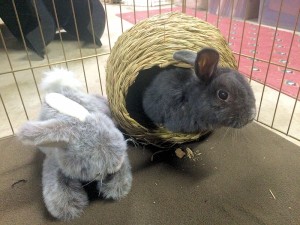 Midas is extremely friendly and will accept pets from and snuggle with anyone willing to spend time with him.    Since he is older, he has some arthritis so his pen floor is lined with fleece to give him better traction.  Midas also has a serious respiratory/sinus infection that will likely need long-term medical treatment.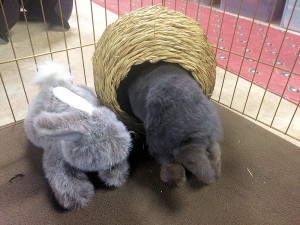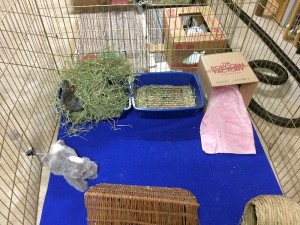 Our sanctuary rabbits require special love and care. Their home is with us at the sanctuary and they are not available for adoption. You can directly support these rabbits by sponsoring them.