Caramel
Caramel stole Sandy's heart and is currently dating Peter, a charming Flemmie mix.  Sandy hopes they soon become BFFs.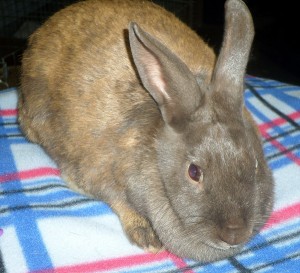 Caramel (Cara) is an adorable chocolate-brown bunny with the cute coloring of a lab puppy.  Cara is young and active.  Just give her a cardboard box to play with and she will be your friend for life.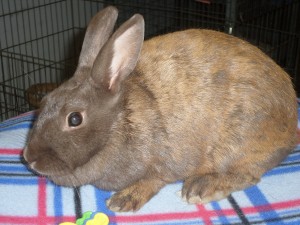 This bunny in BHRS foster care needs a permanent home. All BHRS rabbits are spayed/neutered, litterbox-trained, and socialized.