Noelle
Noelle — now Leilani — didn't stay in foster care very long.  Buckeye's own Kristi and Bill Cole are happy to make her a part of their family.  Leilani has adjusted beautifully.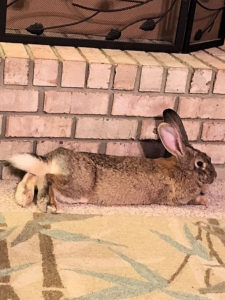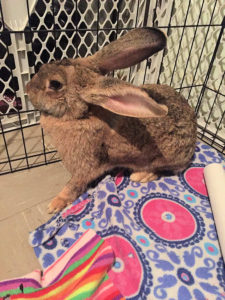 Noelle was found just in time to spend the holidays with her foster family.  She is a sweet and gentle Flemish Giant.  She has settled well into her foster home picking up excellent litter box habits.  This big bun has a big appetite and has never refused an extra treat.  Noelle is a happy rabbit who is very active and needs a lot of room to play and explore.  Once she has had her play-time, she is ready to relax and snuggle.  She will be an amazing companion and wants nothing more than to be with her family at all times.  Noelle has a lot of love to give and is ready to hop into her forever home.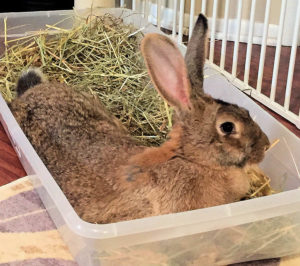 This bunny in BHRS foster care needed a permanent home.  All BHRS rabbits are spayed/neutered, litterbox-trained, and socialized.