Kinsey & Dok
Kinsey & Dok found their forever home with Heather, a psychology student. How fitting!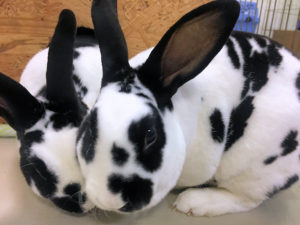 Handsome "cow" brothers Kinsey and Dok (previously adopted, but recently returned due to no fault of their own) are ready for their forever family.  These rex boys are inseparable and love each other dearly.  They are coming up on their sixth birthday and are perfectly happy and healthy.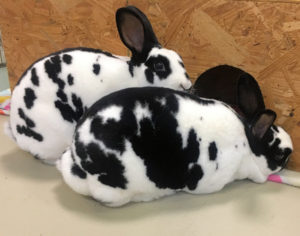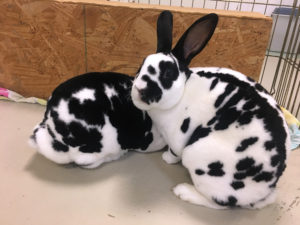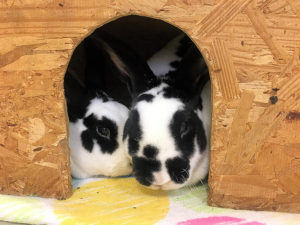 Kinsey and Dok are the last of Daphne's Bunch.  Now that they're neutered, they are showing exactly how neat and friendly they can be.  Both boys are very loving to people and to each other.  There's nothing more precious than watching them snuggle and groom. Living in a large pen with space to run around gives them a safe place and room to run and jump. Both are excellent with their litterbox.  See more photos of Kinsey & Dok below and watch Kinsey and Dok do binkies on YouTube.