Norm
Norm now has quite a large family including himself and three other bunnies. His new parents, Maddy and Brandon, have welcomed Norm with open arms. Norm even has a mate named Griffith.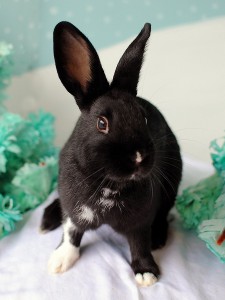 Norm, the smallest of the Roxy litter, is brother to Alex and Barry.  He is quite energetic and has a sweet, friendly personality.  Any family would be lucky to have this little gentleman.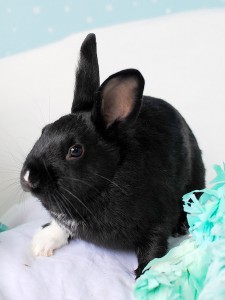 This bunny in BHRS foster care needs a permanent home. All BHRS rabbits are spayed/neutered, litterbox-trained, and socialized.