Oliver
Oliver has been adopted by Faith Houser and is enjoying the company of his new bunny BFF, Luna.  Congratulations!
Oliver is a handsome Lionhead mix with long silky fur.  He loves being a part of what you are doing and loves his grooming time.  He will sit on your lap for brushing for hours.  Because of his long fur, Oliver does require regular routine brushing and grooming.  Oliver really wants to find his forever family.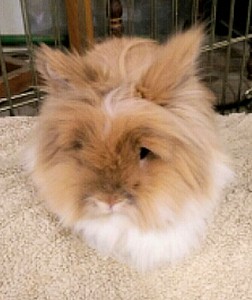 This bunny in BHRS foster care needs a permanent home. All BHRS rabbits are spayed/neutered, litterbox-trained, and socialized.